See also our Previous Events Page
Bulb Planting Broadhurst Park 10am Saturday February 4th 2018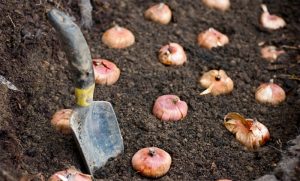 Friends of Broadhurst are asking for volunteers to come and help plant Daffodil and Tulip bulbs in Broadhurst Park.
Meet at the gate on Lightbowne Rd opposite the cemetery. For more information please call 07422 552220 or 07858 445784
or email friendsofbroadhurst@outlook.com
Nest Box & Insect Home Event 10 am Saturday 17th February 2018 in Broadhurst Clough.
Come and help us make bug hotels and insect homes to take home. Meet at the entrance to Broadhurst Clough, St Marys Rd, Moston, next to St Mary's Nursing Home, near the junction with Joyce St, Manchester M40 0BL
For more information, or to book, contact: 07422 552220 or 07858 445784 or email friendsofbroadhurst@outlook.com