Backwoods Cooking Thursday 31st May 2018 (Booking Essential)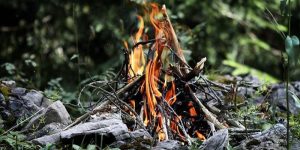 Free outdoors event for children. Children will learn how to safely handle tools and light a small fire using a flint striker. They will then be taught how to prepare the ingredients, to make their own food (Burgers) to cook on the fire and eat.
Suitable for children aged six and upward. All children must be accompanied by an adult. We can accommodate most dietary requirements: please email friendsofbroadhurst@outlook.com
There are two sessions, one at 1.30pm and 2.30pm. We will let you know which session your children are booked on after you book. While specific sessions can be requested (email friendsofbroadhurst@outlook.com) this can not be guaranteed.
Meet at St Mary's Road Entrance (Next to St Marys Care Home, 171 St Marys Rd) M40 0BL near the junction with Joyce St,
Booking Essential Book via Eventbrite
For more information, email friendsofbroadhurst@outlook.com
See also our Previous Events Page