Welcome to the Friends of Broadhurst Park Conmunity Group. Our aims are to preserve the green open spaces of Broadhurst Fields and protect them from further development. We want to encourage people to visit the Park and learn about its biodiversity and history.
Our first event of 2022 – Family Friendly Bird Walk round Broadhurst Clough 25th February – see our events page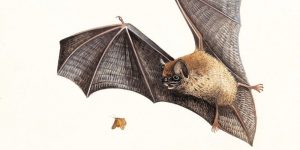 Last year during our Bat Walks we recorded two species of bat and and one species of newt that had not been recorded on the site before. The common pipistrelle is often found in parks and gardens whereas the Daubenton's bat focusses on ponds and wetlands.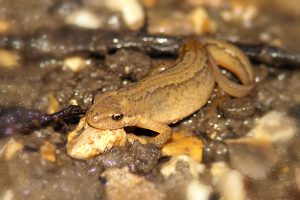 Smooth newts (Lissotriton vulgaris) were also seen in the torch light and recorded in the park for the first time.
Previous events include pond dipping, a wild flower identification workshop, bug hunting, bat and fungi walks, a Halloween Walk. We have also carried out conservation work in the Park; for example we have spent scores of hours tackling Himalayan Balsam (an alien invasive species) plus Litter picks and putting up bird boxes. We've also planted wild plants and cleared drainage channels to help feed the wetland areas in Broadhurst Clough.
We always welcome new volunteers. If you would like to join us please get in touch at friendsofbroadhurst@outlook.c
Thanks to all the volunteers who collected 30 bags of refuse from the playing fields last year
and sowed wild flower seeds in the Clough