Nest Box & Seed Feeder Make & Take Free Event Broadhurst Fields
Thursday 20th February 2020 11.00am -3.00pm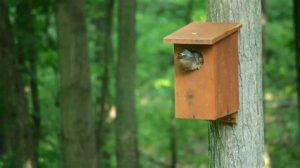 Looking for something to do with the children at half term? Why not bring them to make their own nest box or seed feeder (materials supplied).
Meet in the car park next to the changing rooms on Broadhurst Fields M40 5QD
Limited number of Nest Boxes, so book early via Eventbrite to avoid disappointment.
Free Activity For National Nest Box Week Supported by North Manchester Parks Team